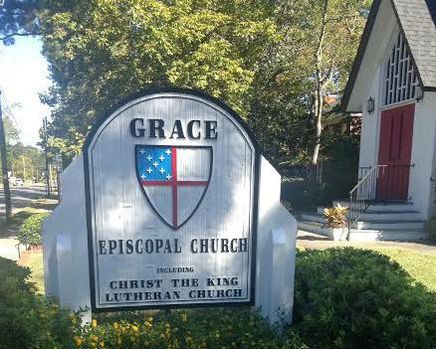 Welcome to Grace Episcopal Church,
​ including the Lutherans of Christ the King.

We are a small and growing liturgically-based, ecumenical church in Whiteville, NC, that strives to do justly, love mercy and walk humbly with our God. YOU ARE WELCOME to join in the many ways we share in prayer, service, music, laugher, tears, joys, triumphs, fears, sorrows, story-telling, story-listening, and some great food.

If you're looking for a place to grow in the love and service of our Lord, we hope you'll join us.



---
God's work, our hands.
Click on the links below to find out more.